---
Posted by Christ Child Opportunity Shop on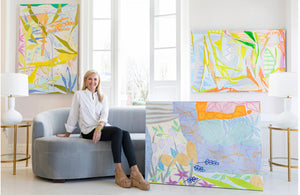 Born and raised in Richmond, VA, Lucy Williams earned a Bachelor of Science in Art Education from the University of Georgia and continued her studies at the Lorenzo De'Medici Art Institute of Florence, Italy. After living in Italy, she returned to the United States to work for Sotheby's in New York. She continued her work in interior design in Charleston, SC, and with Lee Jofa and Kravet at the Denver Design Center.

In addition to Interior Design, Lucy has a passion for painting. She loves using art as the color inspiration for her design projects and her own home is a reflection of how she uses her paintings to enhance the color scheme of a room. Lucy has sold hundreds of paintings throughout North America and the United Kingdom. 
Lucy's love of interior design and passion for painting, makes her a fabulous fit for The Opportunity Shop!
---
Posted by Christ Child Opportunity Shop on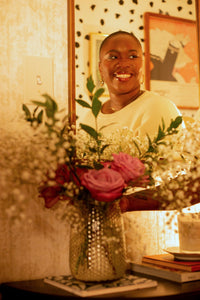 Imani Keal
, creator of Imani At Home, is a DC-based home & lifestyle content creator. She believes all people, regardless if they rent or own should invest in their happiness by improving the spaces in which they live. Through her Instagram and blog, Imani shares renter-friendly DIYs and tips for fabulous millennials. Her studio apartment has been featured on Apartment Therapy, The Washington Post, Domino.com, and Never Too Small. You can follow her on Instagram and TikTok @Imaniathome. Being a regular visitor and shopper of The Opportunity Shop, we couldn't think of a better fit. Imani is the queen of making any place feel like home!
---
Posted by Christ Child Opportunity Shop on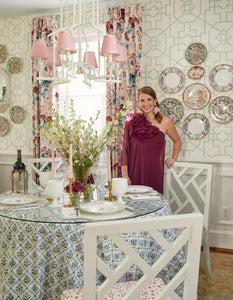 Ashley Hanley is a full service interior design firm based in Richmond, Virginia. Since launching her firm in 2017, Ashley's projects have become recognized for a creative mix of new and old that embrace a collected and layered look. She loves simple yet powerful pairings - a perfect match for the Opportunity Shop!